Site Map

Vintage Estate Antqiue Necklaces

Vintage Antique Estate Bracelets

Vintage Estate Antique Earrings

Vintage Estate Antique Jewelry Matching Sets

Vintage BRIDAL WEDDING FASHION JEWELRY

Vintage Costume Jewelry Search

Caring For Your Vintage Costume Antique Jewelry

Vintage Designer Jewelry Famous Designers

About Vintage Costume Jewelry Fashion Jewelry

About Appraising Vintage Costume Jewelry

Vintage Costume Jewelry Glossary

History Of Vintage Estate Antique Earrings

Vintage Costume Jewelry And Me

I Buy Vintage Estate Antique Jewelry

Annie Sherman Designer Jewelry Goes Hollywood

Vintage Costume Jewelry Customers Singing My Praises

Annie Sherman Vintage Jewelry Featured in InStyle Magazine

Happy Message To Vintage Costume Jewelry Customers

Silk Gift Pouches

Bridal Honeymoon Suite Hawaii Kona

How To Order

Return Policy

Privacy Statement

Join My List

Contact Me

Advertising

Vendors

Home
BRIDES, WEDDING AND FASHION JEWELRY SHOPPERS NEED YOUR SERVICE!
Place A Business Listing So Brides, Wedding, Fashion Jewelry Shoppers Will Find YOU!
---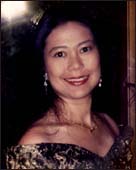 Aloha wedding vendors! My very popular jewelry website has many brides, wedding AND fashion jewelry shoppers looking for places to shop for their wedding needs. Place a business listing in my website so the brides and wedding shoppers will find you!

Lots of brides and wedding shoppers found me by searching the web. My vintage jewelry website is ranked consistently on top of the first search result page of Yahoo, Google and other major search engines. For example, the last time I checked, Annie Sherman Vintage Jewelry is listed number 1 in Yahoo and number 3 in Google's free listing when typing in key words "vintage BRIDAL WEDDING JEWELRY". I get an average of 70,000 hits a day! Most are from brides and wedding shoppers looking for that special piece of jewelry for their weddings.

Annie Sherman Vintage Jewelry was featured in InStyle magazine twice just in one year! (InStyle Weddings "A Special Issue For The Bride" Spring 2004 and the August 2004 issue of InStyle). And yes, InStyle found my website by searching the web both times! Lots of brides, wedding and fashion jewelry shoppers know about my website by reading the articles in InStyle.

I don't use tricks or gimmicks to spam the search engines. The key to my success in ranking high in search engines is pure old fashioned hardwork and the invaluable knowledge I have garnered over the past 10 years in search engine optimization. I can almost write a book about it. Interested? Please read further...


---
The Brides And Wedding Shoppers Will Find You


Eye-catching! A picture is worth a thousand words! Your business listing includes FREE a full-color photo of your product, logo or a photo of yourself. Click here to see a sample.

Getting to your business listing is quick and easy. An attractive "VENDORS" button prominently placed on all the main pages of my website.

The brides and wedding shoppers are just a mouse click away! Your website address is included in your business listing. It links directly to your website.

The brides and wedding shoppers can e-mail you instantly! Your e-mail link is included in your business listing.

You are just a phone call away from the brides, wedding and fashion jewelry shoppers! Your phone and fax numbers are included in your business listing.



---




Great Service, Fast Server, Draw You Quality Traffic


Close Personal Attention. I'm honest, ethical, customer oriented and will provide you with the individual attention you deserve. I respond to e-mails and return calls promptly.

My popular website is hosted in a fast and reliable dedicated server of 99.9% uptime. Your business listing will be accessed quickly from all over the United States and around the world 24 hours a day.

My fantastic website instills confidence and draws quality traffic to your website! My website has useful content, is attractive, user friendly, features beautiful jewelry of great selection and has many happy customers singing my praises.

No Annoying Pop Up Ads! Don't you hate those annoying pop up ads? Unlike some websites, I don't have pop up ads in my website that will certainly drive away brides and wedding shoppers.

Enchance your search engine ranking. To have an inbound link from my high ranking website could enhance your ranking with the search engines.



---




Small Fee - Big Returns


Affordable. The fee of the Regular Business Listing is $98.00 for One Year. It is as little as 28 cents a day! It fits any advertising budget.

One-Time Promotional Offer - Your business name, e-mail and website links, phone, fax numbers, address and a brief description of your product/service will be e-mailed to the customers/prospects, many of whom are wedding shoppers, of my opt-in no-spamming ever-growing mailing list! ORDER NOW!

---



Have Your Business Listing Found In The Search Engines!


Order the Premium Business Listing Service so that your business listing can be found in major search engines!

Give me three key words you want people to find your business listing, I'll optimize your business listing with the three key words you provide and index your business listing in Yahoo and Google. As long as you are ranking high in Yahoo and Google, you'll also rank high in the other major search engines. This service also includes listing your business listing up to three categories in my website. This package is $198.00. Please allow at least 4-8 weeks for results in the search engines. If you have any questions, please feel free to contact me annie96745@yahoo.com.

Note: My website already has a very strong presence in the major search engines. Almost any of the web pages in my website will pull up on top when typing in the appropriate key words. For example, I have a page in my website about Oriental silk pouches, when you type in the key words "Oriental silk pouches" in Yahoo or Google, I'm consistently listed on top of the first search result page. Last time I checked, I'm listed number 1 in both!


---

Why not? If you have a difficult time being found in the web, why not place a business listing in my website so that the brides and wedding shoppers can find you? Even if your website is bringing you great business, it would not hurt to have more. Why not take advantage of my strong presence in the web?

My honesty, professionalism and my conviction in providing great value and excellent service have earned me many loyal customers. To know more about me, please click here.

Please feel free to contact me at annie96745@yahoo.com or call me at (808) 990-7738 (please bear in mind the time difference). I look forward to doing business with you!


---
Order Business Listing
To Know More About Me
Customers Singing My Praises
BRIDAL WEDDING FASHION JEWELRY
BRIDAL WEDDING JEWELRY - Sold
Featured In InStyle