Site Map

Vintage Estate Antqiue Necklaces

Vintage Antique Estate Bracelets

Vintage Estate Antique Earrings

Vintage Estate Antique Jewelry Matching Sets

Discounted Vintage Costume Jewelry

Silk Gift Pouches

Bridal Honeymoon Suite Hawaii Kona

Caring For Your Vintage Jewelry

Vintage Designer Jewelry Famous Designers

About Vintage Costume Jewelry Fashion Jewelry

About Appraising Vintage Costume Jewelry

Vintage Costume Jewelry Glossary

History Of Vintage Estate Antique Earrings

Vintage Costume Jewelry And Me

I Buy Vintage Estate Antique Jewelry

Annie Sherman Designer Jewelry Goes Hollywood

Vintage Costume Jewelry Customers Singing My Praises

How To Order

Shipping and Handling

Return Policy

Privacy Statement

Join My List

Contact Me

Advertising

Vendors

Home
HOW TO PLACE YOUR BUSINESS LISTING
Place A Business Listing So The Brides And Wedding Shoppers Can Find YOU!
---
Business Listing Sample: (Category: Wedding Planners | State: Hawaii)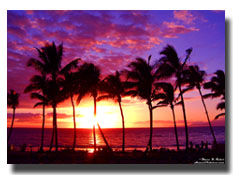 HAWAII WEDDING SERVICE - Hawaii Wedding Service has been providing custom wedding services for almost two decades to people from around the world including Asia, Europe, Canada and, of course, the good old United States! We create the wedding of your dreams - Gorgeous locations from romantic sunset on the beach to elegant poolside Estates. We take care of all the work so you don't have to. Catering, cakes, flowers, videography, photography, entertainment, limousines, etc. Our rates range from our Romantic Simple Package of $450 to Romantic Extravagant Package of $3,500. There is something for every budget. Whichever package you choose, you'll be blessed with a memorable wedding of a lifetime. All the packages can be customized to suit your personal needs. Come and enjoy the the rich culture of romantic Hawaii, a beautiful wedding you'll forever treasure! E-mail: HawaiiWeddingService@yahoo.com. Phone:(808) 990-7738. Fax: (808) 325-7661. Address: Hawaii Wedding Service, 61-2812 Anywhere Street, Anywhere City, HI 96740, U.S.A.Website: www.HawaiiWeddingsForYou.com.


---
Business Listing Rates
Regular Business Listing (One Year) - One Category - $98.00.


Premium Business Listing (One Year) - Up to three Categories - $198.00.
(Give me three key words you want people to find your business listing, I'll optimize your business listing with the three key words you provide and index your business listing in Yahoo and Google. This service also includes listing your business listing in my website.)

Each Additional Category is only $8.00.

One-Time Promotional Offer! (Offer ends October 8, 2004)
Order by October 8, your business name, e-mail and website links, phone, fax numbers, address, and a brief description of your product/service will be e-mailed to the customers/prospects, many of whom are wedding shoppers, of my opt-in no-spamming ever-growing mailing list! Don't miss this fantastic opportunity to give your business additional exposure! ORDER NOW!

---
How To Order
E-mail me annie96745@yahoo.com the photo (jpeg format), or tell me where I can download it, and a description of your product or service including contact information (please see sample Business Listing above).


Let me know the Category or Categories you want your business listing placed. You may suggest a category.

(Beauty | Bridal Gowns & Veils | Cakes | Catering | Ceremony Music | Decorations | Entertainment & DJs | Fine Jewelry | Flowers | Gifts | Honeymoons | Invitation/Printing | Limousines | Officiants | Parties | Photographers | Reception Sites | Rental | Travel | Tuxedos/Formal Wear | Videographers | Wedding Chapels | Wedding Planners | Misc.)


Premium Business Listing, please also e-mail me three key words.


Let me know how you'll pay. I will acknowledge receipt of payment and will upload your business listing within 48 hours.

---
Payment
Regular Business Listing (One Year) - One Category - $98.00.


Premium Business Listing (One Year) - Up To Three Categories - $198.00.

Each Additional Category is $8.00.


Order by credit card via PayPal. I have a Premier Verified Business Account with PayPal and my e-mail address to receive payment is annie96740@yahoo.com

PayPal is the largest online payment service used and trusted by millions of people. It is secure. You'll receive a payment confirmation receipt from PayPal via e-mail instantaneously. They don't charge you any transaction fee and it is easy and free to open an account with them.

If you already have an account with PayPal or want to open a free account, please click on the PayPal logo.





Money order or Check.

Money Order or Check. Please make payable to: Annie Sherman and mail your payment to:

Annie Sherman
P.O. Box 9036
Kailua-Kona, HI 96745-9036
U.S.A.


The payment must please be in U.S. dollars.

---
Disclaimer
I do not accept orders from competitors.


You provide the photo and wording. I do not modify the photo or the wording.


The accuracy of your business listing is your responsibility.


The business listing will not be listed in alphebatical order. First come first serve.


I do not guarantee ranking, traffic or business.


Sorry, no refunds.
---
Brides And Wedding Shoppers Need Your Service
To Know More About Me
Customers Singing My Praises
BRIDAL WEDDING JEWELRY
BRIDAL WEDDING JEWELRY - Sold
Featured In InStyle